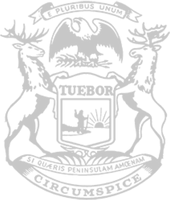 Rep. Hall: Subpoena power will give people of Michigan answers as Legislature works to establish smarter, more effective response to COVID-19
Joint Select Committee on the COVID-19 Pandemic Chair Matt Hall, of Marshall, today issued the following statement after a concurrent resolution granting power for the joint House-Senate panel to subpoena individuals was approved. The resolution passed the House in bipartisan fashion with a 68-33 vote. Multiple individuals have refused to appear before the committee in recent months, even after it was disclosed that they had headed up COVID-19 response efforts in certain areas for Gov. Gretchen Whitmer's administration:
"Throughout this select committee's timeline, we've been committed to giving the people of Michigan a voice, allowing them to share their experiences and providing them with answers on decisions that have been made by Gov. Gretchen Whitmer's administration in response to COVID-19. We've been impeded in these efforts as several people within the administration have not been transparent and have actively worked to keep key information concealed.
"Decisions made by Gov. Whitmer's administration over the past several months have impacted lives and livelihoods throughout the state. With the Legislature now fulfilling its constitutional duty in helping to develop COVID-19 response efforts, the people who offered input into decisions made by Gov. Whitmer must be forthright and accountable to the people and those who represent them. We need to know what went into these decisions, what worked and what can work better so that we can get through this pandemic with healthy residents and a healthy economy. Some individuals within the administration have refused to provide this pivotal information to our committee to this point.
"I did not want to reach this point, but I remain committed to these efforts as I chair this select committee – and I will see that those who have not been transparent are providing answers to people who have been impacted so harshly by these decisions. I believe Michigan residents and their families are owed that."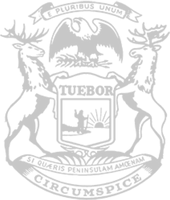 © 2009 - 2020 Michigan House Republicans. All Rights Reserved.
This site is protected by reCAPTCHA and the Google Privacy Policy and Terms of Service apply.